GovWin IQ Free Trial:
Identify & Win More
Government Business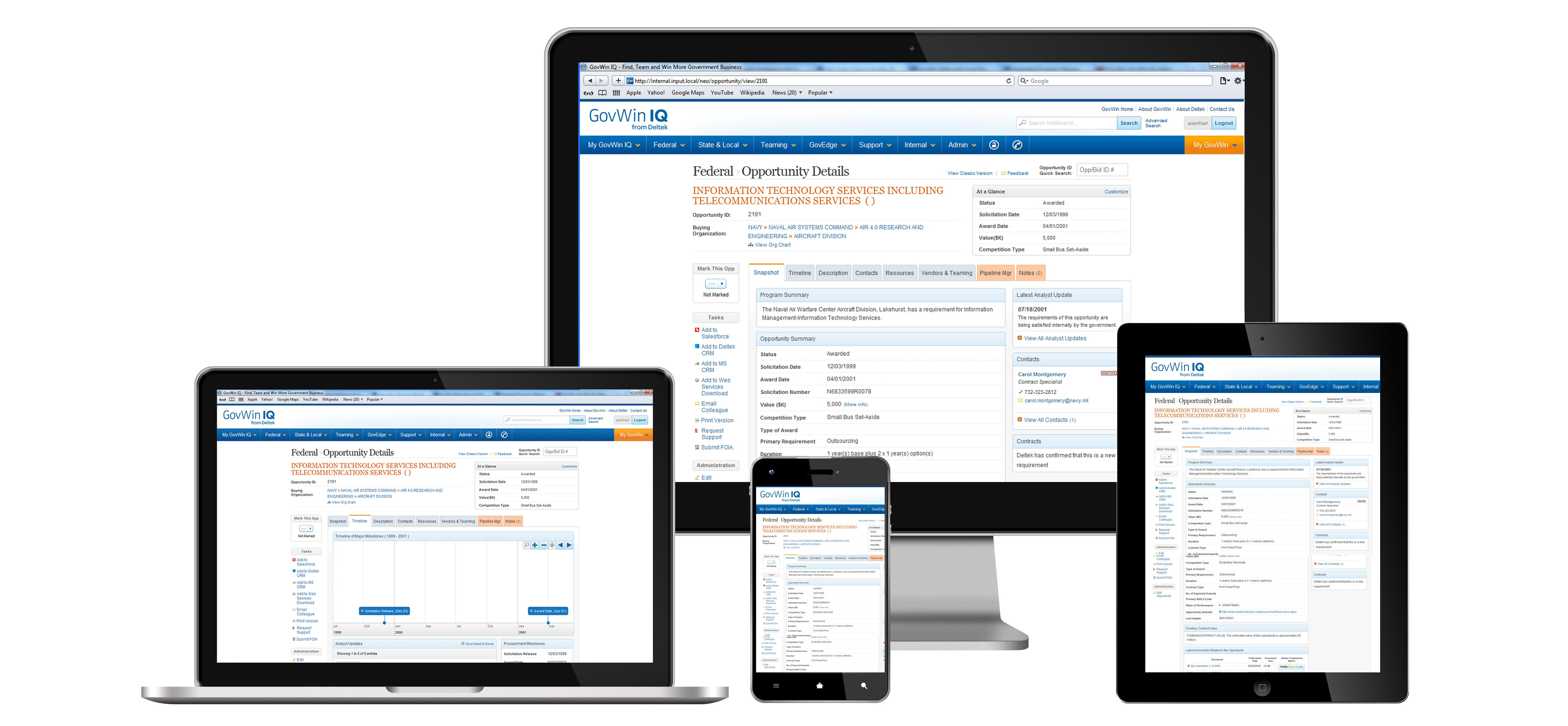 There is no such thing as too prepared when it comes to identifying and winning more government opportunities.
Discover the value of up-to-the-minute intelligence, and early notice of upcoming opportunities with the power of GovWin IQ. From small businesses to large primes, thousands of contractors agree, when it comes to finding and winning more government business GovWin IQ is purpose-built to take your organization to the next level.
Access more than $1.8 trillion in available federal, state and local government business, plus so much more, now with a free trial.
GovWin IQ will allow you to:
Find more sales opportunities to fill your pipeline
Identify decision makers in key agencies
Access real-time, on-the-go contract data through your mobile device
Track market trends and forecast opportunities
Identify new, well-positioned teaming partners.